Prices are flexible and subject to change!
SLF Doc Holiday – $35k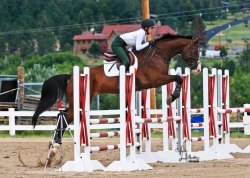 2007 Canadian Warmblood Gelding, 16.2 1/2H
Imported from Canada – Lovely mover – Good Jumper show mileage in the local circuit Jumpers – Good crossover to the Equitation – Well schooled on the flat
---
He's So Handsome – $65k/Lease $35k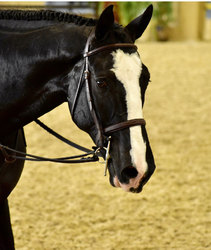 2012 KWPN Gelding, 16.3 H
USEF# 5488817

Lovely, imported, warmblood gelding – Perfect for Junior/AO Hunters – Scope for days – International Derby horse – Exceptional mover
---
Grazioso – $75k/ Lease available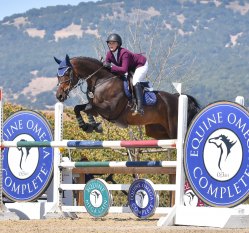 2011 Oldenburg/TB Cross Gelding, 16.0H
USEF# 5400271
This seasoned competitor will be a wonderful addition to any program – He has brought riders freom the 2'6″ to the 1.25m – Does all 3 rings – Very automatic and safe – Lease is an option
Video Coming Soon
---
Blind Date (aka Vinyasa) – $50k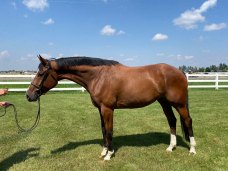 2016 Oldenburg Gelding, 17.0H
USEF# 5463879
USEA# 209654
Lovely young prospect – Could go in any direction – Safe for a Junior or Amateur in a program – Good mover
Video Coming Soon
---
Eruba – $45k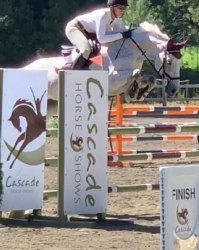 2009 Dutch Warmblood Mare, 16.1H
USEF# 5531534
Lovely Jumper – Showed the 1.10m's and schooled some dressage – Super fun to ride – ready to take you to the next horse show!
---
Low Key – $45k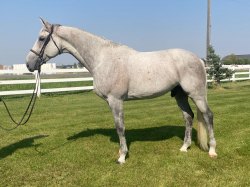 2012 Dutch Warmblood Gelding, 16.2H
USEF# 5577092
Lovely Hunter gelding who lacks show mileage due to Covid – Super fun to ride – Good lead change – Needs show mileage to be top horse
---
Dartania – $35k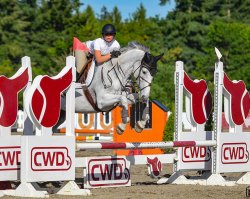 View Breed Registration Papers

2011 Holstenier Mare, 16.0H
USEF# 5226663
Beautiful gaits, Not Spooky – Best suited for Eventing or Jumpers – Super brave and scope for days!
---
Conati Z – $50k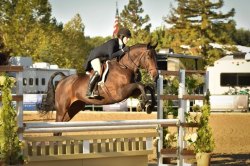 2010 Zangersheide Gelding, 16.3H
USEF# 5607817
Lovely, experienced gelding for all 3 disciplines – Hunters, Jumpers, Equitation – Not spooky to the jumps – Good lead change – Easy to see the jumps on.
---
Ritz Carlton
2009 Warmblood Gelding, 16.1 H
USEF# 5366968
10+ mover – Always wins the Hack – Beautiful, smooth canter across the ground and walks the lines – Auto lead change – Some maintenance – Will lease or sell to the right person – this one is special.  Call Sally for Details
---
Amy Winehouse – $65k

2010 Swedish Warmblood Mare, 16.2 1/2H
USEF# 5606934
Lovely Equitation/Jumper mare – Beautiful gates, Scope and Elastic gaits to show off her riders skills – Would make a wonderful USET or Equestrian mount for an appropriate rider at that level.
---