Prices are flexible and subject to change!
Chamonix – $15k/Year Lease Only
2009 Warmblood Mare, 16.1 H
USEF# 5495985
Beautiful, safe, well schooled Jumper mare
---
Paquita – $20k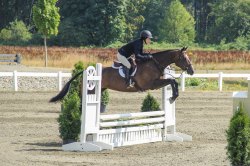 2015 Thoroughbred Mare, 16 H
USEF# 5613718
Ready for the baby green hunters, with plenty of scope and step for much more.
Simple, comfortable and quality.
---
Rozlyn – Lease $15k/Year
2010 American Warmblood Mare, 15.3 H
USEF# 5350238
3 ring type – Auto lead change – Can take you from 2'6" on up – Good show mileage
---