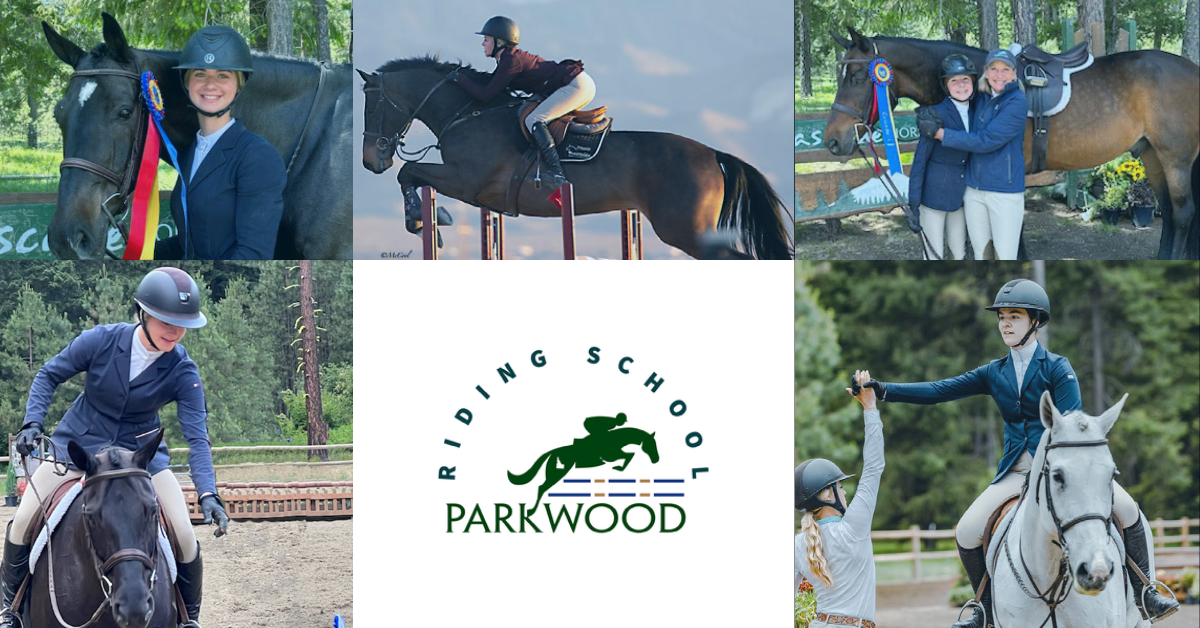 Located at Parkwood Equestriain Center
1800 E 49th S
Idaho Falls, Idaho

Heated Indoor Arena and Barns – Tru-Tex Footing – Personalized Service – Individual Attention
Professional, Understanding Trainers

Parkwood Riding School, an affiliate of Parkwood Equestrian Center, offers a solid foundation in hunt seat equitation, classical riding and horsemanship. Students and their horses can expect a pleasurable, safe, and affordable learning experience from our personable staff. Our program is hands on, teaching riders to care for their horses and tack, developing their riding and horsemanship skills, and having fun. We offer both private and small group lessons. Many of our riding school students have gone on to be successful competitors and horse owners; some have won equestrian scholarships at major universities. Whether riding is a childhood pastime, a return to the sport, or the fulfillment of a lifelong dream, Parkwood Riding School's quality training program can take you there.
Initial Lesson
We start all new riders with individual attention from a personal trainer. This allows us to assess your current skill level. This is a great time to discuss your goals so we can come up with a program that suits your needs. Whether it's hunter, equitation, medals, or jumpers –  from here we can design a program for you. We offer riding lessons with your own horse in our program for $1000 a month. This includes 3 lessons a week and schooling rides on your horse when you are not available as well as full care for your horse. We specialize in safe and quality hunter, jumper, and equitation disiplines.
Haul in lessons are $65.
We have limited openings bring your horse and prepare to be successful
Note- we don't allow bicycle helmets or cowboy boots. Please arrive 15 minutes early before your first lesson to sign all the necessary paperwork.
For more information Contact: Sally Parks – 208-520-1850 Jessie Klingler - 208-403-9697