Prices are flexible and subject to change!
Rozlyn – Private Treaty
2010 American Warmblood Mare, 15.3 H
USEF# 5350238

Cute, careful Low AA or Low Child Jumper with good show record – Lease with option available
---
Emilion – $25k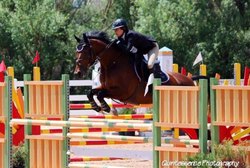 2007 Hanovarian Gelding, 16 H
USEF# 5337534
Great High Children's/High Adult Jumper – Lot's of show experience – Ready to go!
---
RU 44 (aka Russo) – $30k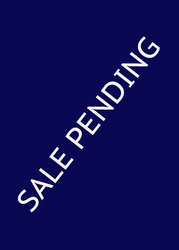 2009 Hanovarian Gelding, 17.2 H
USEF# 5643423

Lovely Equitation/Jumper type – Very easy in the air – Scope for the 1.20m – Not spooky and lovely to ride – Nice on the ground
---
Ballantinest – $65k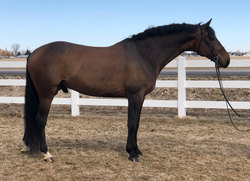 2012 Westphalian Gelding, 16.0 H
USEF# 5515755

Lovely young jumper – Wonderful temperament – Safe for Child/AA wanting a friend and companion to move up the ranks with
---
Chambellan De Chandor $50k
2012 Selle Francis Gelding, 16.2H
USEF# 5467587
Brave, scopey young jumper prospect. Mileage to 1.15m with potential for big jumps.
---
Nowitzki D (Louis)- $50k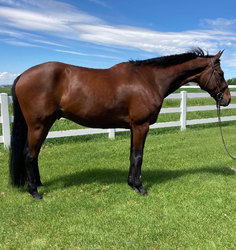 2007 Warmblood Gelding, 17.3 H
EC/FEI # 103VG08

Wonderful, safe first Equitation or Jumper type – Super teacher – Ready to go – Show milage in the 1.20m
---
Sinatra – $35k

2006 Hanovarian Gelding, 16.3H
USEF# 4930364

If you want to do all three rings, this is the horse for you! – Has done everything from A/O Hunters to International Derbies & Jumpers – A nice horse to have great fun on!
---
Landara – $25k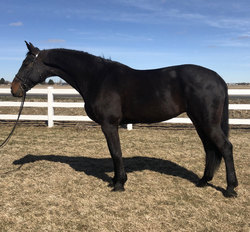 2013 Oldenberg Mare, 16.3 H
USEF# 5536992

Very forgiving, easy in the air First Jumper – Comfortable and she helps you find the jumps – Has competed in 1.10m
---
Hugo D – $60k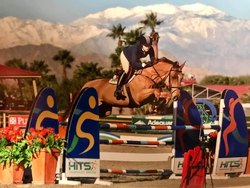 2012 Dutch Warmblood Gelding, 16.3 H

Scopey young Jumper imported from Europe – Jumped the 7 year olds last year with scope for more – Good home a must
---
Rollando – $65k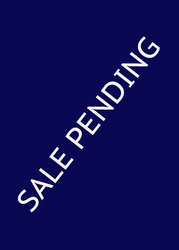 2009 Holsteiner Gelding, 16.2 H
USEF# 5080135

Super brave & easy Jumper – Jumped to 1.25m and Evented to Novice – Competed in Canada at the big shows including Spruce Meadows – Let him teach you the Big Jumps!
---
He's So Handsome – $85k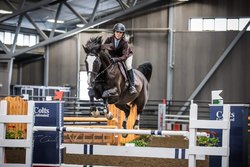 2012 KWPN Gelding, 16.3 H
USEF# 5488817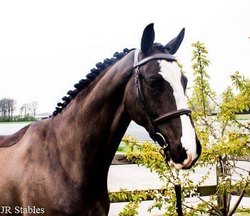 Prospect for the big jumps – Won Young Jumper Finals in Europe as a 5 year old – Jumped to 1.10m in the US & ready to go up – Very brave
---
Imax – $15k

2006 Oldenburg Gelding, 16.2 H
USEA# 150180

Lovely mover, dressage and cross-country – Would excel now that he is older in the Equitation and Jumpers also dressage – Priced to sell – Sadly owner off to college
---
Coeur De lion – $35k

2011 Thoroughbred Cross Gelding, 17.1 H
USEF# 5347029

Lovely Warmblood Cross that has Evented and Show Jumped – Very comfortable and such a nice friend
---