Over $60,000
Henri

2007 Dutch Warmblood Gelding, 16.2 H
USEF# 5266726

Dutch Warmblood Gelding by Nassau – Honest and easy Jumper – Currently competing at 1.30m – Ideal for Junior or Amateur looking tomove up – Will also do the Equitation
---
Celissa V
2007 Dutch Warmblood Mare, 16.1 H
USEF# 5267176
Beautiful imported Dutch mare – Show mileage includes WEF and Kentucky – Shown to 1.30m
---
Dubai
2008 Dutch Warmblood Gelding, 16.2 H
Talented young Hunter/Derby prospect – Mileage in all three rings – Very fancy – Coming together fast
---
Double Happiness
2008 Warmblood Gelding, 16.2 H
USEF# 5303760

Scope to the 1.30m – Super safe – Comfortable, super smooth ride – Great for Equitation – Good lead change – Never spooks at jumps
---
WH Las Vegas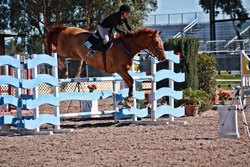 2008 Canadian Warmblood Gelding, 16.2 H
USEF# 5228541

Young, talented Jumper – Shown to 1.35m with scope for more – Brave and straight forward
---
$25,000 – $60,000
Avalon Myst
2007 Warmblood Gelding, 16.2 H
USEF# 5027532

Brave and honest with lots of scope – Has had a great start in the Hunters and Equitation – Now ready for the Jumper Eq ring
---
Freebie
2007 Appendix Gelding, 15.3 1/2 H
USEF# 5368781

Super safe – Has done some Eventing and Jumpers – Well made up for the Equitation also
---
Finesse
2007 Dutch Warmblood Mare, 16.1 H
USEF# 5306173

Wonderful first horse for someone moving up to 2'6″ – Great for Hunters, Jumpers, Derby and a little Equitation
---
Chiquo Z
2004 Zangersheide Gelding, 16.2 H
EC# 105259
USEF# 2570919

Imported 2012 – Solid Jumper/Equitation horse that will suit a competitive rider – Consistant winner
---
Regent Diamond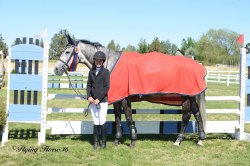 2007 Thoroughbred Cross Mare, 16.2 H
USEF# 5329182

Brave and honest the jumps – Very smooth gaits and fun to ride – Fast and competitive
---
Contendro

2002 Imported Hanoverian Gelding, 16.2H

USEF# 5272052
Recently imported well bred gelding by Contender. Show mileage up to 1.30m. Perfect Equitation horse!
---
JES Coconut Cream (aka Whitney)
2005 Canadian Warmblood Mare, 16.2 H
Lease Option Available
Beautifully, well-bred Canadian Warmblood mare – Perfect for a rider to learn the bigger jumps on – Most suitable for 1.0 – 1.20 m – May also dabble in the Equitation.
---
Ruby Tuesday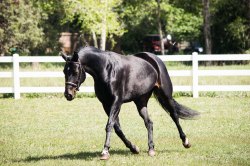 2009 Oldenberg Mare, 15.3 H
USEF# 4549476

Well bred Oldenberg mare by Rosenkoenig out of Walesca – Small Jr. Hunter prospect
---
Chips

2010 Thoroughbred Gelding, 16.2 H
Un-raced and farm raised – Quality pedigree – Scope to do 3'6″ in all 3 rings.
---
Garnet

2010 Oldenberg Mare, 15.3H
USEF# 5174950

16.1 hand mare by Roseukonic out of Raven Review – Lovely young mare ready for her show career with a child or AA – Very brave and scopey – Auto lead change – Well schooled on the flat.
---
Lucy (aka Nashira)


2002 Canadian Warmblood Mare, 16.3H
USEF# 5198233

Shown in all 3 rings – Scopey enough to compete at 3'6″ – Well schooled for the Equitation and the Medals.
---
Under $25,000
Verena Grace

2005 American Holsteiner Mare, 16H
USEF# 4872121

Very athletic – Perfect horse for young professional or aggressive amatuer wanting to jump 1.10m – 1.15m – Currently in training
---
SM Redemption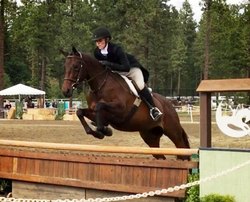 2009 Warmblood Cross Mare, 15.3H
USEF# 5316472

Good starter horse for an advanced beginner Could go Hunters, Jumpers, or Eventing 
No reasonable offer refused 
---
Bon Mon

2013 Thoroughbred Gelding, 15.2H with lots of room to grow!

Beautiful, un-raced Hunter/Jumper Prospect – Brave and willing to learn
---