Fern Hill Raven

2007 Imported Irish Sport Horse Gelding, 17 H

Beautiful Gait – Extremely well schooled on the flat – Good lead change – Jumps in great form – Could go any direction Equitation, Derbys, Hunters – Has extensive Eventing experience – Safe to hack out – Consistent 3'6″
---
Violet
2010 Dutch Warmblood Mare, 15.3 H
USEF# 5169482

Super fun, adjustable, straight forward Child/AA Jumper – Very Scopey – Good lead change
---
Fortune Hunter

2008 Hanoverian Gelding, 17.2 H
USEF# 5378980

Brave Junior/Amateur Equitation and Derby horse for an experienced rider – Tons of scope – International Derby Prospect
---
Double Happiness

2008 Warmblood Gelding, 16.2 H
USEF# 5303760

Scope to the 1.30m – Super safe – Comfortable, super smooth ride – Great for Equitation – Good lead change – Never spooks at jumps
---
Ipostrophe

2003 Oldenburg Mare, 15.2 H

Exceptionally well bred mare by Impresario – Directly off the breeding farm – Goes well under saddle and is a lovely mover – Great manners – Handled and started well – Priced to sell
---
Emilion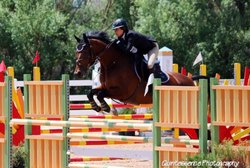 2007 Hanovarian Gelding, 16 H
USEF# 5337534

Safe – Scopey and quick through the turns – Competitive Jumper price to sell – Owner College bound
---
Chiquo Z

2004 Zangersheide Gelding, 16.2 H
EC# 105259
USEF# 2570919

Imported 2012 – Solid Jumper/Equitation horse that will suit a competitive rider – Consistant winner
---
Contendro

2002 Imported Hanoverian Gelding, 16.2H
USEF# 5272052

Recently imported well bred gelding by Contender. Show mileage up to 1.30m. Perfect Equitation horse!
---
Pop Star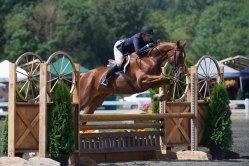 2007 Warmblood Cross Mare by Popeye K, 16.2 H
USEF# 5269195

Show mileage in the Pre-Greens ready to step into the First Years – Beautiful jump with nice ground covering stride – Walks the lines
---
Lucy (aka Nashira)


2002 Canadian Warmblood Mare, 16.3H
USEF# 5198233

Shown in all 3 rings – Scopey enough to compete at 3'6″ – Well schooled for the Equitation and the Medals.
---
Avalon Myst

2007 Warmblood Gelding, 16.2 H
USEF# 5027532

Brave and honest with lots of scope – Has had a great start in the Hunters and Equitation – Now ready for the Jumper Eq ring
---
Boston

2009 Thoroughbred Gelding, 16.2 H

Retired from the track in 2015, Race name "Call Me A Dog" – Good ground manners – Loves to jump and shows scope to easily be competitive at 3'6″ – Has a big forward stride – Recommend an Intermediate rider – Good home a must – Will consider all offers
---
Regent Diamond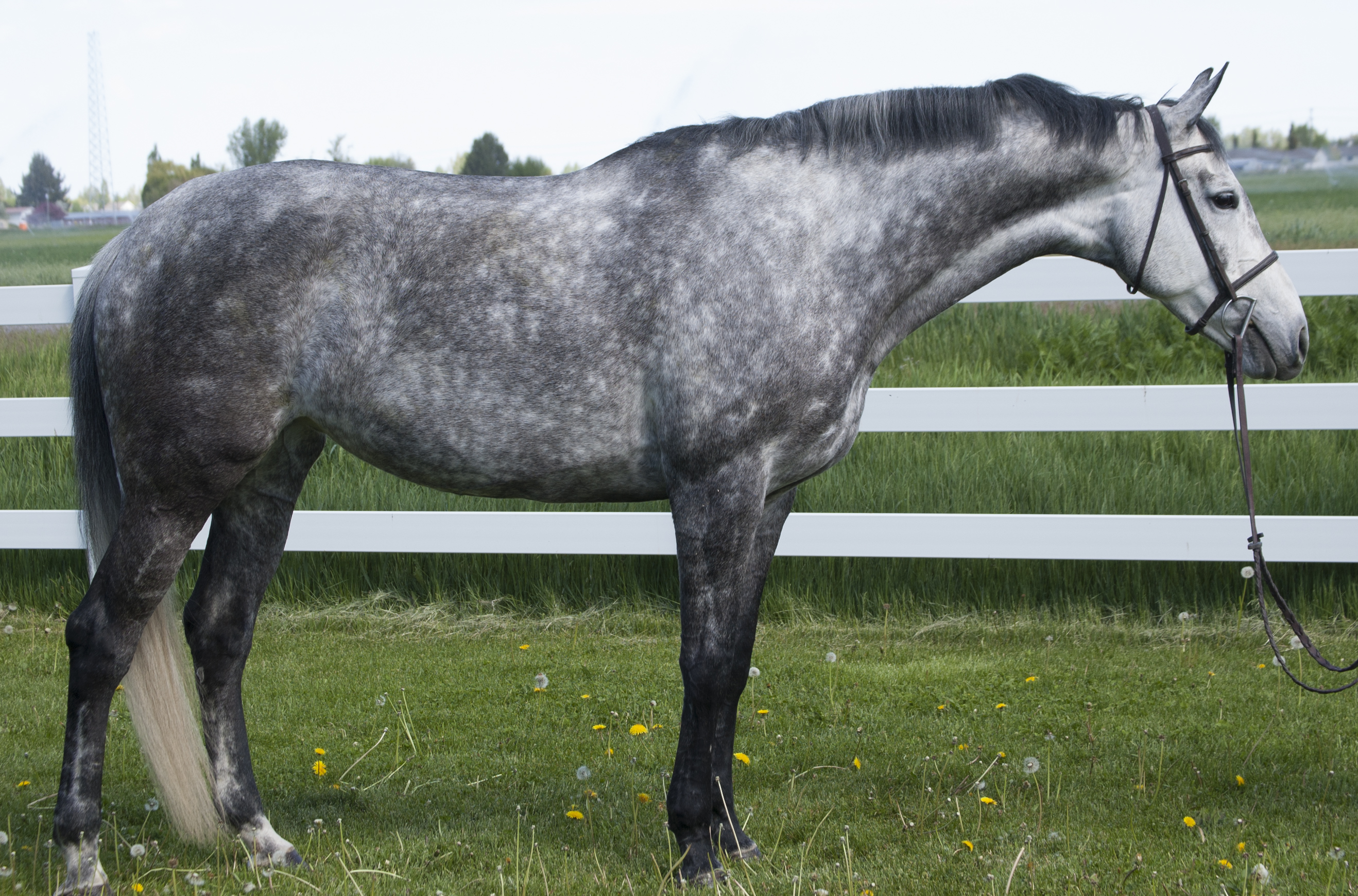 2007 Hungarian Warmblood Mare, 16.2 H
USEF# 5329182

Brave and honest the jumps – Very smooth gaits and fun to ride – Fast and competitive
---
Freebie
2007 Appendix Gelding, 15.3 1/2 H
USEF# 5368781
Super safe – Has done some Eventing and Jumpers – Well made up for the Equitation also
---