Avion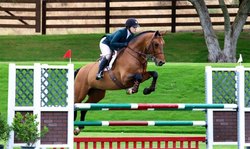 2005 Warmblood Gelding, 16.1 1/2 H
USEF# 5305443

Handsome exceptional USET equitation horse with an impressive show record – If you are serious about doing the equitation,
he is the best teacher – Priced to sell
---
WH Las Vegas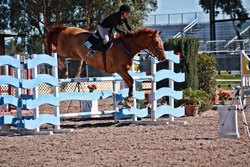 2008 Canadian Warmblood Gelding, 16.2 H
USEF# 5228541

Young, talented Jumper – Shown to 1.35m with scope for more – Brave and straight forward
---
Urgent

Imported Dutch Warmblood, Gelding, 2001, 16.2 H
USEF #5282105

Recently imported, experienced Grand Prix horse. Great for someone wanting to move up to the higher divisions.
---
Detroit

2012 Warmblood Gelding, 17H
USEF# 5481006
Super safe, imported, young gelding by Diarado – Easy, brave and very competitive for someone wanting to ride the upper levels.
---
Reflex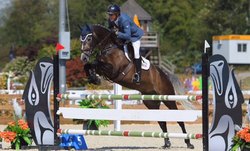 2012 Warmblood Gelding, 17H
USEF# 5260269
Very well bred young gelding by Flexible – Has been in training with Rich Fellers – Beautiful, scopey, and brave – Potential to make a top international Hunter Derby Horse – Great show record and ready to move up the levels!
---
Ocelot
2004 Warmblood Gelding, 16.2
USEF# 5129398
Experienced jumper – also can do the Hunters – Good mover – Lovely horse for Amateur or Child
---
Conova
2009 Holsteiner Gelding, 16.2H
USEF# 5362362
Experienced in Children's Jumpers and Hunters – Can also do the Equitation – Smooth in the air – Big step – Good lead change
---
Sunburst
2009 Trakehner Gelding, 16.1H
Super safe Jumper – Very friendly and personable – Fun to ride
---
Valory Star
2008 Selle Français Gelding, 17.1H
USEF# 5381168
Recently imported Selle Francais Gelding – 1.30m scope – Perfect for a Jr/Am ready to move up the levels – Could also do the Equitation
---
Dragon
2011 Warmblood Gelding, 15.3H
Nice young Jumper Prospect with lots of scope – Big step and auto lead change – Very brave
---
Cooper II
2006 Canadian Warmblood Gelding, 16.1H
USEF# 5408571
Shown mainly in Canada – Lovely mover with experience to 1.15m – Exceptional Children's/AA Jumper
---
Katya
2011 Warmblood Cross Mare, 15.2H
Budenny breeding
Big stride – Nice project horse for someone – Beautiful mover – Scope for Jumpers or Dressage
---
Davinci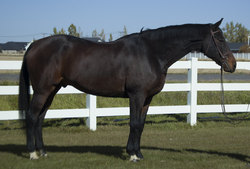 2004 Oldenburg Gelding, 16.2H
USEF# 5327775
Safe gelding to help rider move up the levels – Good show record – Perfect for all 3 rings at 3'6″
---
Luxembourg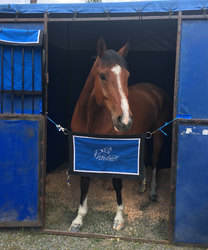 2011 Holsteiner Gelding, 16.3H
Beautiful lead changes with very smooth canter and jump – Scope to do the Equitation and the 1.30m jumps – Wonderful temperament
---
Contendro

2002 Imported Hanoverian Gelding, 16.2H
USEF# 5272052

Recently imported well bred gelding by Contender. Show mileage up to 1.30m. Perfect Equitation horse!
---