Portland

2007 Westphalian Gelding, 16.2H
USEF# 5303121

Great first horse for a child wanting to get into the 3ft medals and Equitation.
---
Socialite

2012 Irish Sport Horse Mare, 16 H
USEF# 5421049
Lovely Irish Sport Horse mare – Lovely canter and easy to see the jumps on – Scope for the 3' easily – With room to go higher – Can also do the jumpers
---
Verena Grace

2005 American Holsteiner Mare, 16H
USEF# 4872121

Well bred American Holsteiner mare currently schooling 1.10m – Light show mileage – Would also excell in Dressage – Very comfortable with expressive gaits.
---
Thoughtful

2005 Dutch Warmblood Gelding, 16.1H
USEF# 5281077

Children's/AA Jumper – Safe – Easy
---
Icebreaker

2008 Belgian Warmblood, Gelding, 16.2 H
USEF #5439800

Child/Adult/Junior/Amateur Jumper. Will do equitation.
---
WH Las Vegas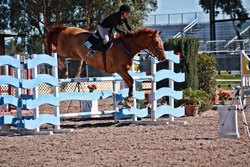 2008 Canadian Warmblood Gelding, 16.2 H
USEF# 5228541

Young, talented Jumper – Shown to 1.35m with scope for more – Brave and straight forward
---
Urgent

Imported Dutch Warmblood, Gelding, 2001, 16.2 H
USEF #5282105

Recently imported, experienced Grand Prix horse. Great for someone wanting to move up to the higher divisions.
---
Detroit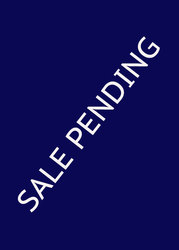 2012 Warmblood Gelding, 16H
USEF# 5481006
Super safe, imported, young gelding by Diarado – Easy, brave and very competitive for someone wanting to ride the upper levels.
---
Reflex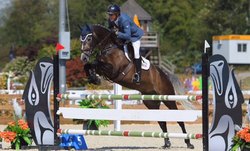 2012 Warmblood Gelding, 17H
USEF# 5260269
Very well bred young gelding by Flexible – Has been in training with Rich Fellers – Beautiful, scopey, and brave – Potential to make a top international Hunter Derby Horse – Great show record and ready to move up the levels!
---
Cooper II
2006 Canadian Warmblood Gelding, 16.1H
USEF# 5408571
Shown mainly in Canada – Lovely mover with experience to 1.15m – Exceptional Children's/AA Jumper
---