Prices are flexible and subject to change!
Alimera – $50k
2006 Danish Warmblood Mare, 16 H
USEF# 5468727
Wonderful High Adult or High Children's Jumper – Great teacher and a beautiful mover – Lease option available to right program
---
Brickland – $40k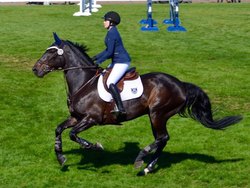 2005 Irish Sport Horse Gelding, 16.2H

Imported Irish gelding has jumped the big stuff but most suited for 1.10m to 1.20m – Safe and smooth
---
Chambellan De Chandor $50k
2012 Selle Francis Gelding, 16.2H
USEF# 5467587
Brave, scopey young jumper prospect. Mileage to 1.15m with potential for big jumps.
---
Anicmo – $60k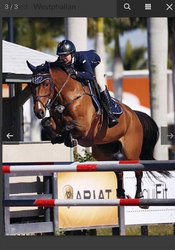 2004 Westphalian Gelding, 16.2H
USEF# 5390432

Lovely Equitation / Jumper for High Children/High Adult – Plenty of Scope – Looking for the rider who likes to win!
---
Istanbul – $35k – Lease Option

2010 Warmblood/ISH Gelding, 17.2H
USEF# 5163246

Safe 1.10m Jumper – Very smooth in the air – Steps over the jumps – Easy and brave for the Equitation
---
Ultimat – $50k
2004 Belgian Warmblood Gelding, 16.2H
USEF# 5420608
Super safe – Excellent Jumper to learn the bigger jumps on – Can dabble in the Equitation
---
Legacy – $30k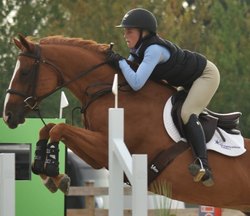 2009 Oldenburg Mare, 15.2H
USEF# 5359497
Super first Jumper – Can dabble in the lower level Hunters also – Safe and consistent – Great teacher
---
Innocent – $50k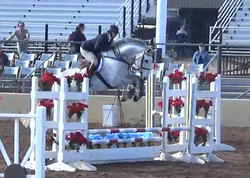 2008 Irish Belgian Gelding, 16.3H
USEF# 5453286
Lovely jumper with mileage in the dressage ring
---
Violet – $25k
2010 Dutch Warmblood Mare, 15.3 H
USEF# 5169482
Super fun, adjustable, straight forward Child/AA Jumper – Very Scopey – Good lead change
---
Delilah – $15k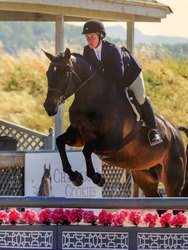 2008 Dutch Warmblood Mare, 16.2H
USEF# 5064107
USDF# 1089371

Beautiful Dutch Warmblood mare – has competed in Hunters, Eventing, and Jumpers – Auto lead change – If you are looking for a horse that can do it all; well she is for you!
---
Cooper II – $40k

2006 Canadian Warmblood Gelding, 16.1H
USEF# 5408571

Shown mainly in Canada – Lovely mover with experience to 1.15m – Exceptional Children's/AA Jumper
---
Splash

2009 Paint Gelding, 15 H
Lots of trail miles – Safe, not Spooky – Started English – If you are looking for an all around nice gelding, this one is for you!
---