$25,000 – $60,000
Rendezvous


2009 Oldenberg Mare, 16 H
USEF# 5114454


Beautiful mover – Hack winner – Hunter Prospect – Auto lead change
---
Lilly of the Valley


2002 Holsteiner Mare, 16.2 H
USEF# 5134334


Lovely, well bred Hunter mare – Nice jump – Auto lead change
---
Cracker Jack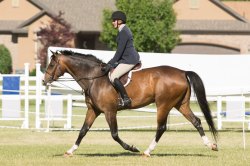 2009 Warmblood Gelding, 16 H
USEF# 5398004


Green Eligible – 10 Mover – Ready for child or Small adult – Winner in every way.
---
Ruby Tuesday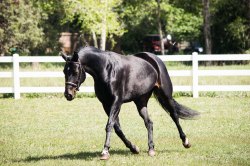 2009 Oldenberg Mare, 15.3 H
USEF# 4549476

Well bred Oldenberg mare by Rosenkoenig out of Walesca – Small Jr. Hunter prospect
---
Finesse
2007 Dutch Warmblood Mare, 16.1 H
USEF# 5306173

Wonderful first horse for someone moving up to 2'6″ – Great for Hunters, Jumpers, Derby and a little Equitation
---
Real Madrid

2004 Hanoverian Gelding,

USEF# 5359805

Very safe Children's Hunter – Auto lead change and a great step – Very smooth in the air – Extremely suitable to crossover in to the Jumper and Equitation ring.
---
Lucky

2012 Thoroughbred Gelding, 16.1 1/2H

Farm raised and un-raced – Beautiful mover and quality jump – If you are looking for the winner in the Hunter ring, this is it!
---
Under $25,000
Freedom Flyer


2005 Canadian Warmblood Gelding, 16.2H
USEF# 5254406

Nice, Pre-Children/Pre-Adult Hunter – Good mover with auto lead change – Show mileage
---
SM Redemption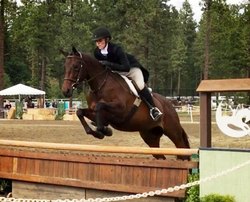 2009 Warmblood Cross Mare, 15.3H
USEF# 5316472

Good starter horse for an advanced beginner Could go Hunters, Jumpers, or Eventing 
No reasonable offer refused 
---
Santiago

2012 Dutch Warmblood Gelding

5 year old – Exceptionally well bred young Hunter or Grand Prix prospect by Banderas (Balou du Rouet) out of a KPWN mare! Started under saddle – Safe enough for a good kid or Amateur to bring along
---
Bon Mon

2013 Thoroughbred Gelding, 15.2H with lots of room to grow!

Beautiful, un-raced Hunter/Jumper Prospect – Brave and willing to learn
---