Over $60,000
Olé

2007 Swedish Warmblood Gelding, 16.3 H

Recently imported – beautiful mover, walks the lines – easy to see the distance
Very rhythmical canter – nice slow step. Beautiful form – ready to step into the 1st Year ring. Can also do the Equitation
---
Rumor Has It

2006, Westphalian, Gelding, 15.3H
USEF #5238797

Super fancy 3'0" Hunter – Beautiful mover, excellent lead changes
Champion in Thermal 2014
Ready to take his next rider to the top!
---
Urgent

Imported Dutch Warmblood, Gelding, 2001, 16.2 H
USEF #5282105

Recently imported, experienced Grand Prix horse. Great for someone wanting to move up to the higher divisions.
---
$25,000 – $60,000
Renaissance

2003 Oldenburg Gelding, 17.1H
USEF # 5209557
Great Children's/AA Hunter – Smooth in the air – Auto Changes, steps over the jumps.
---
Collectible

2001 Hanoverian Mare, 16.2H
USEF# 5181321
Beautiful jump and big step – Very pretty – wonderful ground manners and sweet disposition. Eligible 1st Year Green or 2nd Year Pre-Green. Lots of Tri-Color ribbons. Goes in both rings.
---
Bravado

2004, TB/Hanovarian Cross, Gelding, 16.3H
USEF #5203629

Experienced in the equitation , jumper , medals, and hunters.
Good enough mover to compete in all 3 rings. Great step up horse to the
3ft 6″ divisions. Ready to show Lease option available.
---
Amigo

2001, Wurttenburg, Gelding, 16.2H
USEF #5051838

Super mover, sadly outgrown. AA or Children's Hunter – Easy lead change – Nice big stride – Walks the lines!
---
Zion

2004, Dutch Warmblood, Gelding, 15.3 1/4H

A lovely horse with a beautiful jump. Shown successfully all over the country, has great manners, and a fun personality. A comfortable ride, always carries an even rhythm, and is well balanced. An ideal fit for an experienced junior or amateur rider.
---
Maple

Holsteiner, Mare, 2000, 16.3H
USEF #4985937

Perfect to step up to 3'6″ ring with scope to go higher. Safe and uncomplicated – has some 1.30m experience – "A" show mileage
---
Mr Untouchable

Imported Irish Sport Horse, Gelding, 16.1 3/4H
USEF #5293402

Recently imported. Champion first time shown in U.S. Great AA/Children's Jumper. Jumps up to 1.30m
---
Valente

Rhinelander, Gelding, 2000,16H


USEF# 5213918
Experienced Medal, Equitation, Hunter. Super Fancy. Suitable Child or Adult. Well-schooled. Auto lead changes. Easy in the air.
---
Contendro

Imported Hanoverian, Gelding, 2002

USEF# 5272052
Recently imported well bred gelding by Contender. Show mileage up to 1.30m. Perfect Equitation horse!
---
Czhivago

Dutch Warmblood, Gelding, 2007, 16.2H

Lovely gaits, beautiful rhythm. Currently schooling over jumps. Has a lot of potential to be an upper level horse.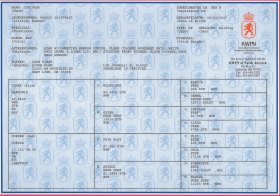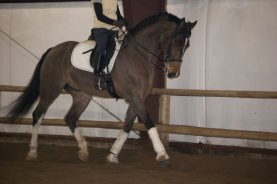 ---
$10,000 – $25,000
Falcore

2004, Hanovarian Gelding, 16.1H

Has "B" Level mileage – Excellent for the beginning jumpers or equitation. Nice big step – great canter and auto changes
---
Mesa

2001, Thoroughbred Cross, Mare, 16.1H

Super first horse; great mover. Auto lead change; solid 3'. Ready to go to the horse show. Local show mileage.

---
Arlington

2005, 15.3H, Dutch Warmblood, Gelding
Super safe, beginner friendly, Child/AA Jumper – Quiet and reliable – Ready for the shows
---
Barrington

Dutch Warmblood, Gelding, 2006, 16.3H

Great first horse for jumpers, equitation, or dressage. Happy, willing, and safe. Great breeding.
---
Silverado

2001, Throughbred, Gelding, 16.1H

Local show mileage. Goes in Hunter, Jumper, and Equitation. Experienced Eventer, and trail rides. Auto lead changes


---
Leada

2006, Canadian WB, Mare, 16H

Young talented Jumper or Dressage mare. Has won multiple championships in her first year of showing. Jumps up to 1.10m solid first level.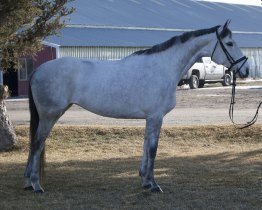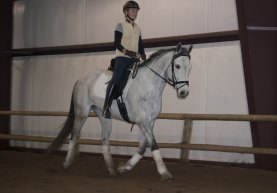 ---
River Dancer

2009, Holsteiner Cross, Gelding, 16.2 H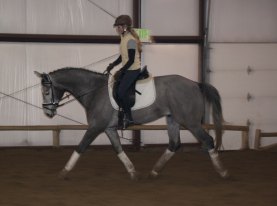 Five year old prospect by Rapscallion out of River Man. Solid walk, trot and canter, soft in the mouth, easy to handle, great temperament. Ready to go the Dressage, Jumper or Event Ring
---
Phantom

2006, 17.1H, Thoroughbred, Gelding

USEF # 5182059

Show mileage in the 3'6″ Young Jumper – great investment. Ready to continue his show career.
---
Play to Win (AKA Clemson)

2006, Imported Irish WB, Gelding, 16.3H

USEF # 5212125
Lovely canter, Scopey, Careful, Honest, Suitable AA/Child
Extraordinary young warmblood gelding.
---
Under $10,000
Fosbury

2000, Thoroughbred, Gelding, 17.2H
USEF #497904

Has show mileage up to 1.15m. Safe, good lead changes. Well broke on the flat.
---
Little Rickey

Warmblood Gelding, 15.1 H

Well bred by I Love You line (which was Grand Prix Horse of the Year) and by Central Park. Cute – good jumper – could go any directions. Loves jumping, good lead changes!
---
Rowdy

2009 Registered Quarter Horse Mare, 14.1 1/2H
AQHA #5277235

Very versatile young mare – can go in any direction. Great temperament, excellent for youth or amateur
---
Zane Grey

1999, Welsh Pony,Gelding, 13.3 1/8 H
USEF #5053496

Perfect show pony for a competitive jr. looking for an experienced teacher. Excellent ground manners. Sadly outgrown.
---
Caspers Skip Me Kitty

2010, Pony of America, Mare, 14 H

Nicely bred – Outstanding POA mare. Started very well, terrific temperament. Green but safe
---